About Us
For over two decades Artistic Expressions has striven to provide clients with video and multimedia products that captivate, intrigue and inspire their target audience. This goal and desire keeps Artistic Expressions constantly looking for new and creative ways to record and present their images. With clients and projects ranging from Baby Photos for the Ilvento family, interviewing Donald Trump for the Waterloo Village Spring Gala to recording a time-trial comparison of concrete floor forming systems for DOKA USA, the creative storytelling abilities of Artistic Expressions are ready to show the world your story.
Biographies
Anthony J. Francese
Owner/Executive Producer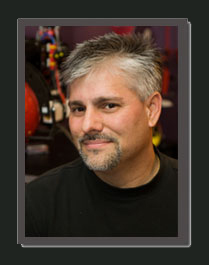 Anthony has always been an artist and a storyteller. He has always searched for a unique way to bring his art and stories to life. A talented artist and musician, he was drawn to the Graphic Arts at a young age, where he worked under his father's eye for nearly 20 years.He brought that passion with him when he started his own video production company. He is the Owner/Executive Producer of Artistic Expressions LLC, where he has been an award winning videographer, shooting, editing and producing video, both corporate and event for over 20 years.He has shared his love of the art through his many speaking engagements.He has given many seminars and workshops both locally and nationally on his knowledge of the art of video.He spent 12 years serving on the executive board of the NJVA (North Jersey Videographer's Association, now known as the New Jersey Videographer's Association). Four years were spent as Vice-President and two as President. He is now the President Emeritus.He finds it gratifying to bring the beauty and art of video to life in his work.
Suzanne S. Francese
Producer/Editor

She does some artsy-fartsy stuff too! No seriously, all her life Suzi has embraced her strong family upbringing and truly treasures her family memories. It's those little moments that fill our lives and define us as individuals that she seeks to find in every client and every production. Her optimistic personality coupled with her keen insight allows her the ability to see the beauty in any given situation. Her acute senses to the small details that are too often overlooked make her an amazing asset to the creative and artistic entity of the company.